Reclame and Hamlet at PAFF!
Pordenone from september 16th to november 18th 2018


In attesa dell'apertura ufficiale di novembre del PAFF! Palazzo Arti Fumetto Friuli, Comics Soon offre un'anteprima con tre mostre, di cui una dedicata al Maestro Milo Manara.
Saranno in mostra, negli splendidi spazi di Villa Galvani, le tavole originali dalla storia breve Reclame, omaggio a Federico Fellini, e le illustrazioni realizzate da Manara per gli editoriali scritti da Marco Minghetti per la rivista Hamlet e raccolti nel volume L'Impresa Shakespeariana.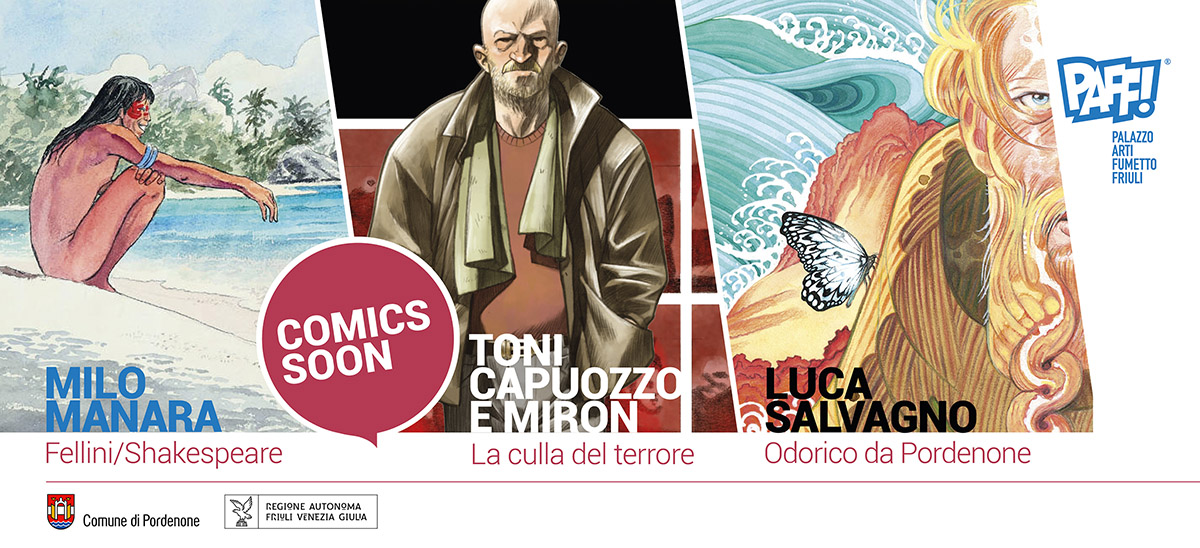 Le altre mostre realizzate per l'anteprima del PAFF! sono dedicate a Beato Odorico e Toni Capuozzo.
Tutte e tre le esposizioni saranno inaugurate domenica 16 settembre alle 18.30 e rimarranno aperte fino al 18 novembre, con ingresso gratuito.